Remember everyone's experience at University is different, the following 5 points are based on my personal experience and a few years to reflect on them.
1. University will be some of the best years ever. Learning in detail about a subject you care about, acquiring skills you will use for the rest of your life (academic and social,) making friends for forever and living independently are a few highlights. Be in no doubt you will learn more about yourself and life in general in the next 3 years than perhaps any other time in your life. Do not take them for granted! Apply yourself to your course, create work you are proud of, go to as many social events as you can and be a great friend.
Try to say yes to as much as possible, even if you are not sure. You will get to experience things that in no other point in your life will be possible.
2. Your course will not be perfect. I studied business, a subject I am passionate about but there were some modules, exams and assignments that I hated. Accounting for business and statistics were low points!
Some modules you will have to just grit your teeth and get through, you will not be good or interested in everything. But it is important to give them a go though, so you get a more rounded knowledge of your subject and who knows you may even end up enjoying it!
Attend lectures and tutorials. I repeat attend lectures and tutorials you are paying allot of money for your course. Make the most of it!
We tend to think of Universities, and courses as well-oiled machines with perfectly tailored and thought out modules and exemplary tutors and that if you are struggling it's your fault.
News flash! Not all modules are great and not all tutors are perfect, – for example some new modules might not be particularly well planned or thought through. If something not right let you tutors know, they tend to know the good modules and assignments from the bad as well and may be able to point you in the right direction. Get to know your tutors and ask them for feedback on work, they are there to help. Get involved rather than being a passenger. When you start to feel detached from your course and work that is when it is hardest.
3. Not everyone is as keen on personal hygiene and cleaning as you. In shared accommodation you tend learn that some people live like pigs and some people smell.
After a few weeks personal hygiene standards will drop 30-40% and if personal hygiene wasn't that great to start with that will be an issue.
I'm not the cleanest person in the world, but I do have some red lines. Leaving a broken egg on the kitchen floor for weeks, closing off kitchens because the flies were to bad and then having to buy a portable hob to cook in your room instead were real eye openers. It shouldn't get to that point really but believe me it can. This is not an extreme example.
When you eventually get to choose who you live with take this into consideration, how clean does your house have to be? Do you detest BO?!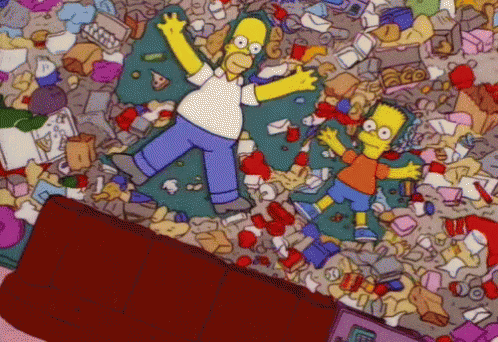 4. Keep an open mind. The great thing about university is that you get to meet so many people from different backgrounds, cultures and towns. Not everyone is going to share your world view and interests. This is a positive thing though, if you meet a guy from Stoke who enjoys communism, stilton cheese and heavy metal that's fine, indulge him. Just because his views are different does not mean you cannot work or have fun together or even become good friends.
Meeting interesting people completely different from home was a real highlight of my time at University and you will never forget it!
Also do remember to get to know those people who might be quiet and keep themselves to themselves. You will find some hidden gems for sure!
5. Organised people get better grades than smart people. This point is important, you are better off being organised, having a good attitude and committed to your course than naturally super talented with a poor work ethic. If you have both good news, your going to get great grade.
At University you will come across some extremely clever people, but these people can often be some of the most easily distracted and disorganised as well.
Unless you can consistently do the reading, take notes in lectures and start your assignments on time (not last minute) you are going to find it hard to get a good grade and ENJOY your course. It is possible to get good grades if you leave everything to the week before it is due in, but really this is no way to live. Also, who wants to be in the library at 2am and be that stressed out.
There is no better feeling than completing you project a few days before and seeing your friends stressing out about it the night before.